Hello There, Before you search for best and better audio interface if any interface comes in your mind I'm sure that may be focusrite interface. because their experience and technologies are unbeatable. As we know that interface is very essential part for the home studio and professional studio to connect condenser microphone to the computer or laptop becuase condenser mic cant connect directly as they need 48volt phantom power And Focusrite scarlett 2i2 is one of the best interface in the market.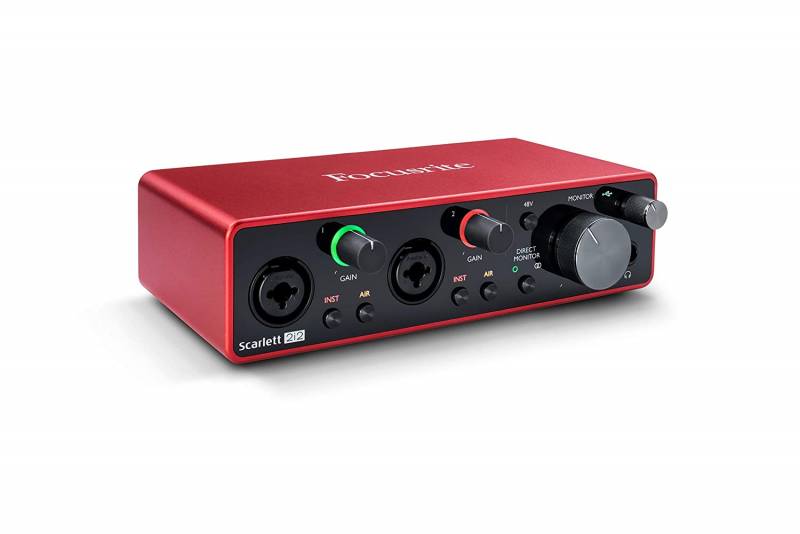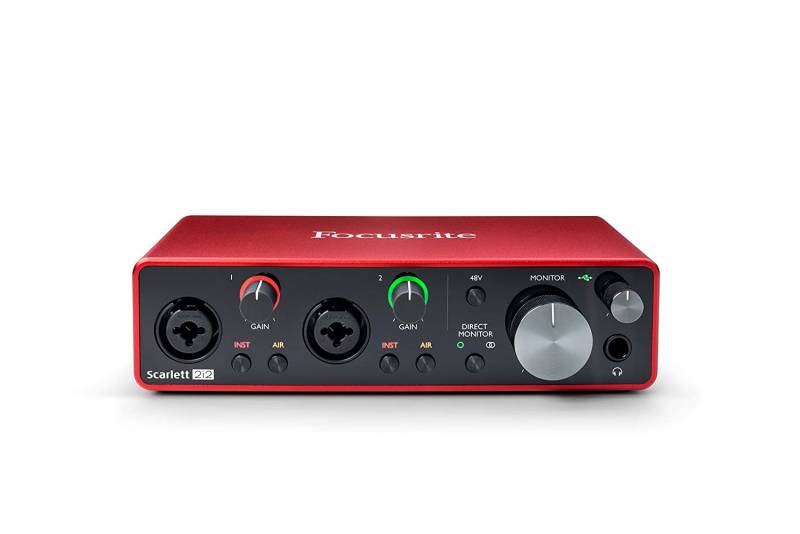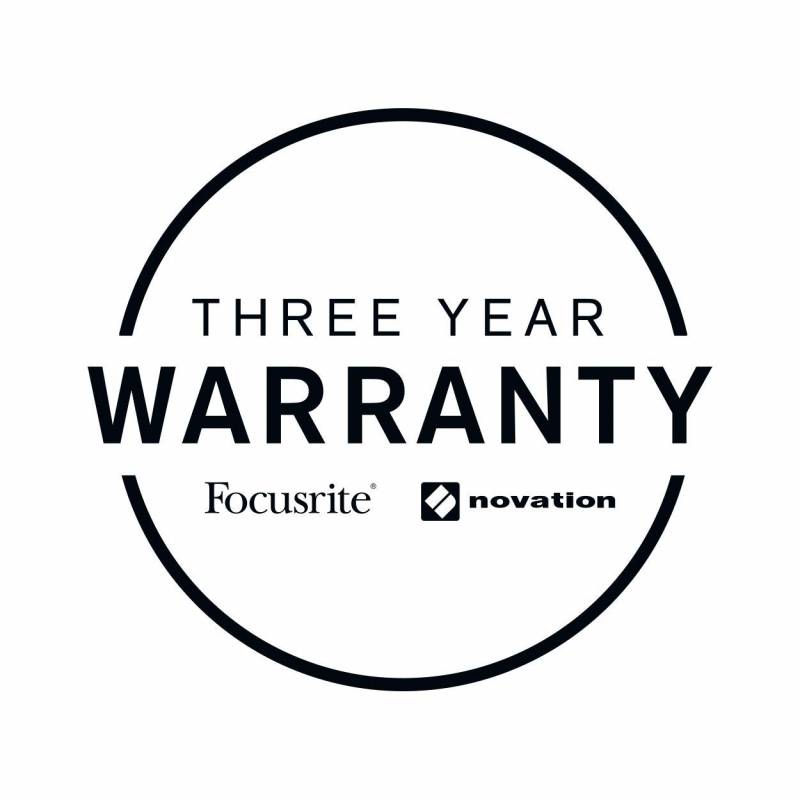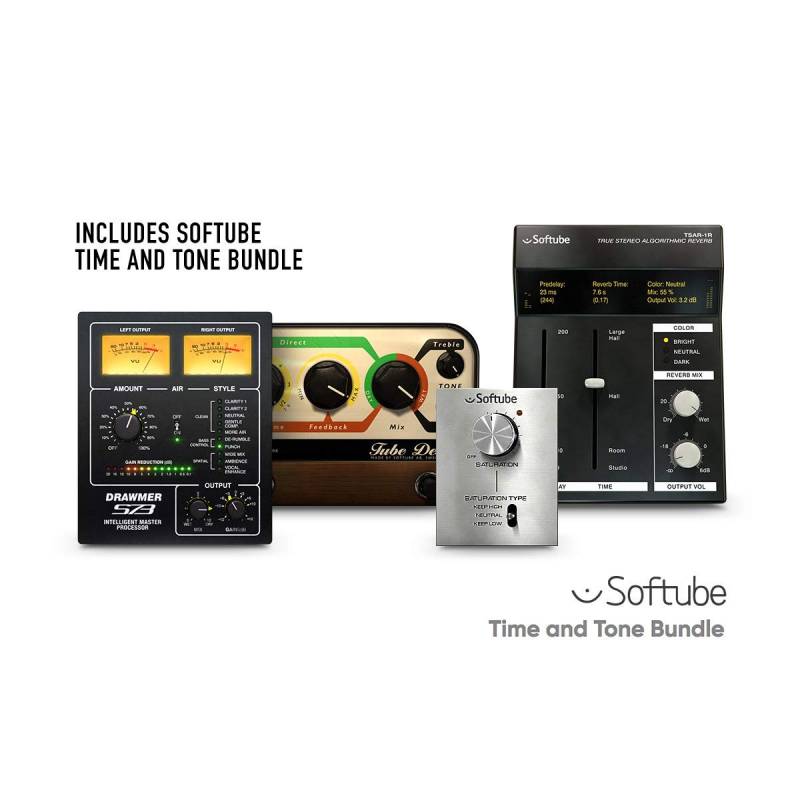 Full Details Of Focusrite Scarlett 2i2
Two of the best performing mic preamps the Scarlett range has ever seen, now with switchable Air mode to give your recordings a brighter and more open sound
Two high-headroom instrument inputs to plug in your guitar or bass
Two balanced line inputs, suitable for connecting line-level sources
High-performance converters enable you to record and mix at up to 24-bit/192kHz
With their Quick Start tool, it's now easier than ever to get up and running. still any problem ? please comment below
Country of Origin: China
Scarlett's is the best-selling interface – millions of musicians use 2i2 to write and record every day. Featuring natural sounding 3rd Gen mic preamps, and Air, emulating their original ISA preamps, 2i2 is getting musicians the most from their mics everywhere, all the time. It's like writing in a studio.
Getting studio quality recordings at home has never been easier. Easy Start gets you set up, recording and playing back within minutes. Their mic preamps, high-headroom instrument inputs and now-iconic Gain Halos mean the science of sounding great is sorted. They've worried about the technology, you can focus on the music.

They've been making mic preamps for 30 years, and the 3rd Gen mic pre is the best Scarlett has ever heard. The 24-bit/192kHz converters give your recordings clarity and detail. Air mode breathes life into vocals, adding unique high-end detail. They have decades of experience.
Focusrite scarlett 2i2 provide some extra tools also along with the Interface
Scarlett 2i2 interface comes with a whole range of recording software, sounds and plug-ins to choose from:
Avid® Pro Tools® | First Focusrite Creative Pack:
Hundreds of virtual instrument sounds, 500MB of loops, and great-sounding effects
Ableton® Live Lite™:
Industry-leading music-making software
Three Month Splice Sounds Subscription:
Get access to millions of high-quality, royalty-free one-shots, loops, and presets, with new releases daily
XLN Audio Addictive Keys:
Access one of four virtual keyboards when you register your first piece of Focusrite or Novation hardware.
Softube Time and Tone Bundle:
Three of Softube's world class reverb, delay and distortion plug-ins, and an an easy-to-use mastering tool
Focusrite Red Plug-in Suite:
Accurately models our classic Red 2 equaliser and Red 3 compressor
Focusrite Plug-in Collective:
Receive free versions of the most innovative software, as well as benefiting from discounts
My Review and User's Review on Scarlett 2i2
My Review
Currently, I'm Using focusrite scarlett 2i2 interface for recording, and the quality is unbelievable
To check quality on youtube click here.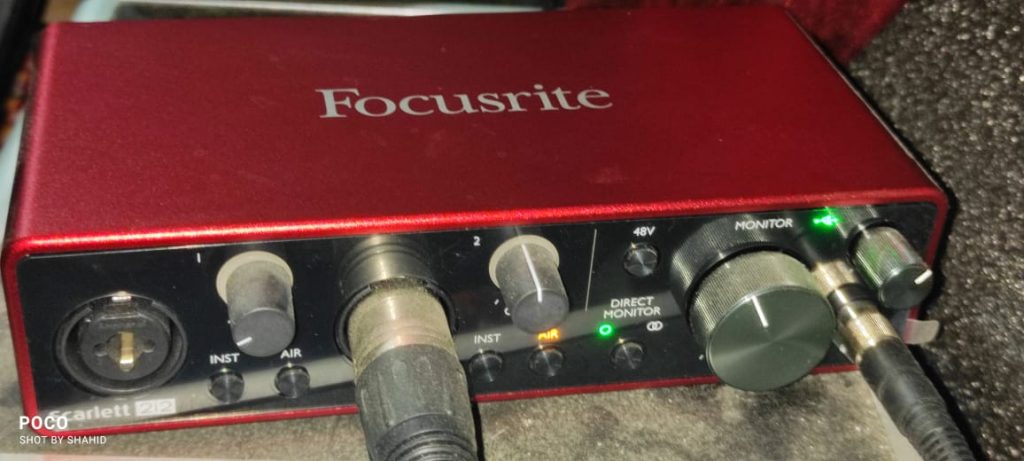 Before Buy Scarlett Solo if you have some more budget and want extra benefit then go for scarlett 2i2.
Personally I have used both solo and 2i2 but I recommend scarlett 2i2 because I have good experience.
My Rating : 4.9/5.0
User's Review
According to the amazon review, this particular interface have great experience and many user's write there feeling about the scarlett 2i2 by awesome words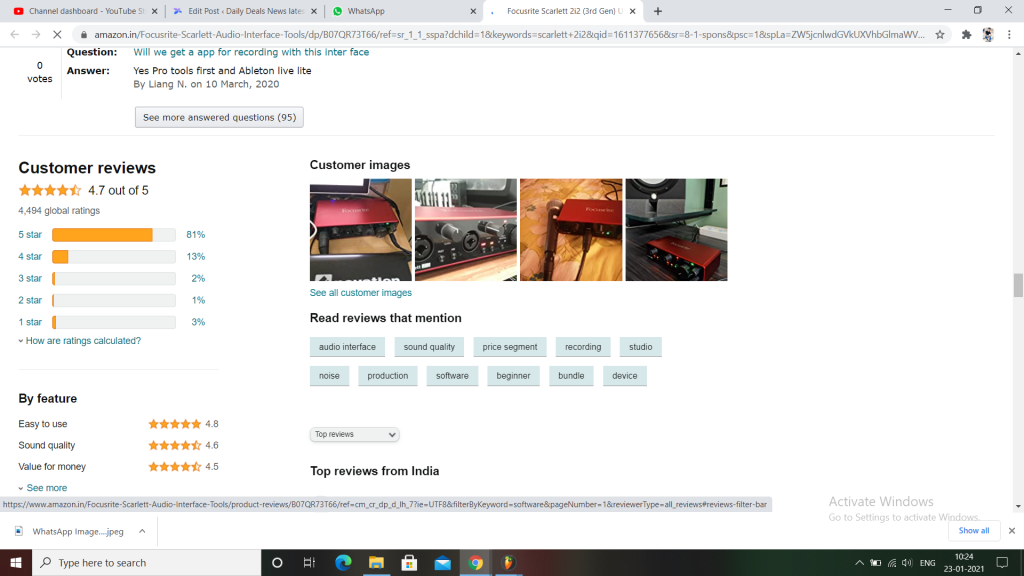 And I saw great user experiences in many e-commerce websites about the focusrite scarlett 2i2. After reading there reviews and rating I feel that it is one of the best interface.
User's Rating : 4.7/5.0

10 Best Interfaces Under 15k
Focusrite ( scarlett 2i2)

M-Adio

Behringer U-Phoria

Shure MVi

steinberg UR22C

Vault Ai 2×2

PreSonus Studio 24c 2×2

Roland Rubix24

Arturia AudioFuse 8Pre

TASCAM US-2×2
People also ask
What is an audio interface ?
Audio interface is a medium which is connect condenser microphone to the computer or mixer, as because condenser mic needs 48v power supply but out computer cant directly supply the power and cant convert analog signal to digital. So they need an audio interface, nowadays interface is very essential part for home recording studio and many interfaces have very advance feature like direct monitering for audio output means zero latency.
Audio Interfaces are able to supply 48volt power to the condenser microphone and gives some extra smoothness in your output. Every Studio need an audio interface for better quality of recording.
How To Connect Audio Interface to Laptop/Desktop ?
Every interface provides cable to connect it with the mixer or computer/laptop. They also Provide Setup manual read the manual and set properly.
Basic Set are :
Download interface driver from there official sites
Install in your Laptop/Desktop
Connect the Cable properly in laptop/desktop as well as interface
start the driver and run (some interface detect automatically )
Now Start your DAW
Go to DAW audio setting and select focusrite USB Input/Output
That's it ( You're ready to boom) any problem ? comment below
Is Scarlett 2i2 good ?
Yes, It provides premium features and have decades of experience in audio engineering fields. Many interfaces come at the same price but the input and output quality is unbeatable. Market share are almost 60%. So We can say that it is one of the best interfaces.
Focusrite Scarlett 2i2 have two input and 2 output also some extra premium features.
Is Fl studio compatible with focusrite scarlett ?
Yes, Its work very smooth and zero latency. Focusrite Scarlett can be connect with fl studio without any extra driver pre driver can be used. Focusrite scarlett interfaces are working very fast becuase both are leading product in their fields. So without any problem you can run or connect your interface with the fl studio
How to connect scarlett interface with fl studio ?
firstly you have to make sure that your laptop/desktop are fully connected with interface then,
Open Fl studio and click on "Options" (Upper-left).
Now drop down appear and click on "Audio settings".
Under Input/Output
Select Device
Select "Focusrite USB ASIO"
Done
You can Also Selection sample rate and buffer size as per your requirements
How to connect interfaces with daw ?
First, Make sure that you're connected with laptop/desktop, then
open your DAW
find audio setting and click
select audio input/output device "Focusrite USB ASIO"
That's it
Which daw is good for scarlett interface ?
I have tried to connect many daw and they are connected without any issue because the scarlett interfaces are very compatible with all the daw and they have included some extra technology in-built so that interfaces can connect any daw easily.
personally, I have tested with fl studio, ableton, cubase, audacity, pro tools.
Scarlett solo vs scarlett 2i2 ?
both are good some points are included in scarlett 2i2 like
two input with separate knobs and AIR/Instrument, two knobs one for headphone control and second one for moniter sound control, little bit good output from solo (avoidable), compatible with all condenser microphones.
Best Audio Interface are ?
some best audio interfaces are : focusrite scarlett, behringer, m-audio, steinberg and many other interfaces are availble in the market but I recommend to choose scarlett, steinberg m-audio only because their services are superb and almost every country have their service center avaible