Hello There, In this Article we're give you full review of nectar impact gx61 midi keyboard.
This review are same for the Impact Gx49 midi keyboard also. Nectar is a Musical equipment producer brand. Nectar, The USA based company Produce various musical Software as well.
Some Key Feature Of Impact Gx61 Midi Keyboard
Review : 4.4/5.0
Better For Beginner.
61 note full-sized velocity sensitive keyboard
7 x Transport buttons with secondary level for 14 MIDI controls.
4 velocity curves + 3 fixed. Octave up/down buttons with LED indicators.
Transpose up/down buttons with LED indicators.
MIDI assignable Modulation wheel & Potentiometer / control knob.
Bitwig 8-Track Included. Connects to iPad via Apple Camera Connection Kit (not supplied).
USB bus powered.
Also Good For Professional
Provides Connecting Cable Also
1 Year Warranty
More About Impact Gx61/Gx49 MIDI Controller
The Impact GX61/GX49 are dynamic and expressive instruments, tailored to composition & performance with your computer music system. The no-fuss interface is a great entry into the world of Nektar controllers. Also Read : Full Review with voice proof of Akg p420 microphone
Featuring a 61-note (5 octave)gx61 and 49-note(4 octave)gx49 keyboard, pitch-bend wheel, modulation wheel and foot switch socket. Two multi-coloured octave buttons enable shifting the keyboard range up or down -3/+4 octaves with the LED colours changing to show the exact status, Impact GX are well equipped to deliver a great workflow.
Dedicated transpose buttons allow you to shift the keyboard range up to +/- 12 semi tones. The buttons can quickly be re-purposed to change the Global MIDI Channel or send Program messages. Additionally an assignable potentiometer provides control over any MIDI parameter, by default controls mixer volume.
Nektar DAW Integration for many of the most commonly used DAWs makes it easy to get going, and a pleasure to use. With Impact GX49 your controller keyboard is part of your system, giving you the creative freedom to compose, perform and play, without having to reach for your mouse constantly.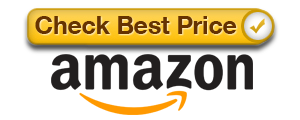 My Experiences
I'm currently using this midi for piano purpose also I use it for producing music for my songs.
My Opinion : 4.8/5.0
This Midi is under the budget and never disappointed me. So Yeah, I can say that this one is great for me and my musical journey.
Installation is very easy you dont need any external driver to run this midi simply you have to plugged in the USB to your workstation(desktop/laptop/ipad) and goto your DAW setting and choose the nectar midi as a midi input.
This midi does not need any audio interfaces
As I told review of impact gx61 and gx49 midi are same, differences are only for octaves as functions same for both